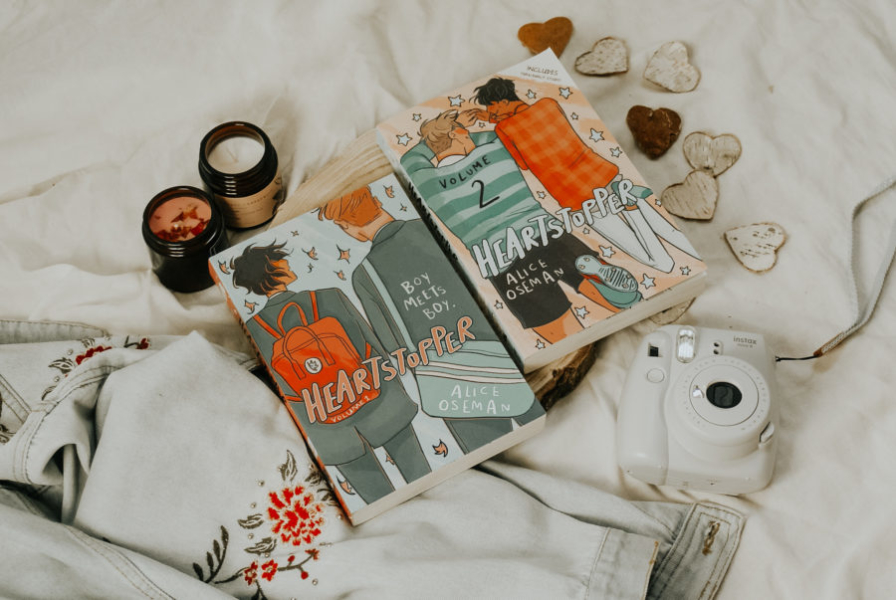 320 Seiten | Heartstopper #2 | 11.07.2019 | Hodder Children's Books | £10.99 | Hier kaufen
Anzeige, da Nennung
Inhalt
Boy meets boy. Boys become friends. Boys fall in love. An LGBTQ+ graphic novel about life, love, and everything that happens in between: this is the second volume of HEARTSTOPPER, for fans of The Art of Being Normal, Holly Bourne and Love, Simon.
Nick and Charlie are best friends. Nick knows Charlie's gay, and Charlie is sure that Nick isn't.
But love works in surprising ways, and Nick is discovering all kinds of things about his friends, his family … and himself.
Heartstopper is about friendship, loyalty and mental illness. It encompasses all the small stories of Nick and Charlie's lives that together make up something larger, which speaks to all of us.
This is the second volume of Heartstopper, with more to come. Volume two collects all of chapter three from the ongoing web series.
Meine Meinung
Der zweite Teil knüpft direkt an den ersten an und führt die Geschichte fort. Es geht weiterhin um Nick und Charlie, die sich immer näher kommen. Während die zwei immer wieder schöne Erlebnisse teilen, wird die Handlung allerdings noch etwas tiefgehender, als der erste Teil.
Charlie weiß schon länger, dass er Homosexuell ist und steht öffentlich dazu. Für Nick ist das ganze allerdings noch neu. Ist er überhaupt Homosexuell? Oder steht er auch Frauen? Welche Sexualitäten gibt es eigentlich? Für Nick beginnt eine kleine Krise, in der er sich selbst neu überdenken muss und sich klar wird, wer er eigentlich ist. Jeder, der seine Sexualität schon einmal hinterfragt hat, wird diese endlose Suche nach dem richtigen "Stempel" für einen selbst vermutlich kennen.
Dazu kommen auch noch Nicks homophobe Freunde, die sich selbst natürlich als absolut tolerant sehen. Dass das Selbstbild nicht immer der Realität entspricht, wird hier leider zu gut gezeigt. Jetzt muss Nick sich nämlich nicht nur mit sich selbst herumschlagen, sondern hinterfragt auch seine Freundeswahl.
Die ganze Handlung ist mal wieder sehr schön illustriert und wird auf den letzten Seiten noch einmal durch Steckbriefe sämtlicher Charaktere unterstützt. Es ist wieder so süß und Herz-erwärmend, wie auch der erste Teil schon war. Es ist einfach eine schöne Geschichte, die sich mit den Thematiken und Problematiken von Menschen der LGBTQ*-Community auseinandersetzt, ohne dass etwas zu sehr dramatisiert wird oder unrealistisch wirkt.
Ich freue mich auf jeden Fall schon sehr auf den 3. Teil!